Middle School Ministries
We are excited about helping middle school students connect with Jesus. The middle school years are so important for building a foundation of faith as they enter their teen years. It's our goal that students would connect to small groups of students and caring adult leaders. We want students to have many opportunities to experience faith through worship, learning and service to others. We believe middle school students are capable of blessing those around them as they live out their faith! New students are welcome each week to check out what we are doing in Middle School Ministries!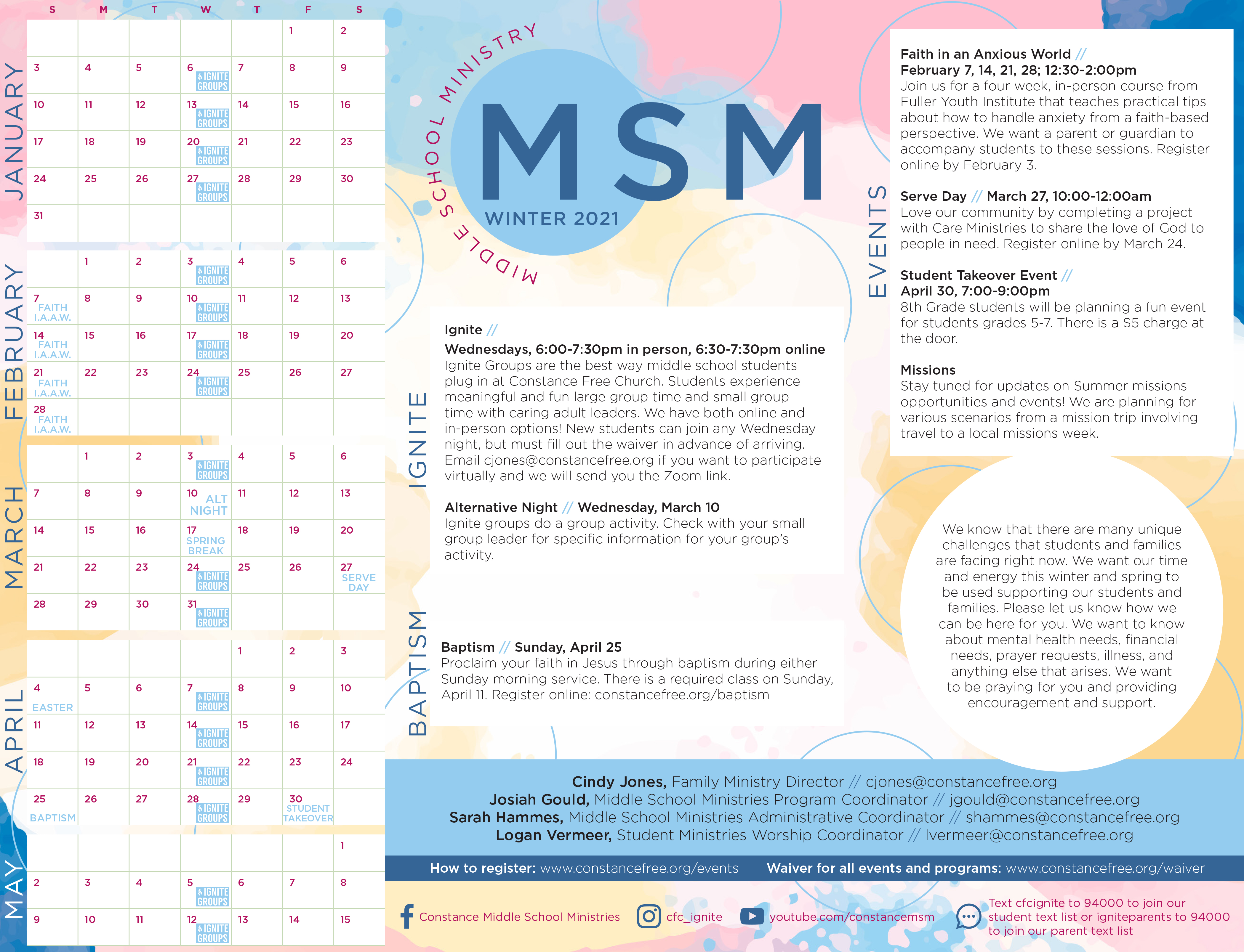 DOWNLOAD 2021 MSM CALENDAR PDF
Covid information about participating in ministry at Constance: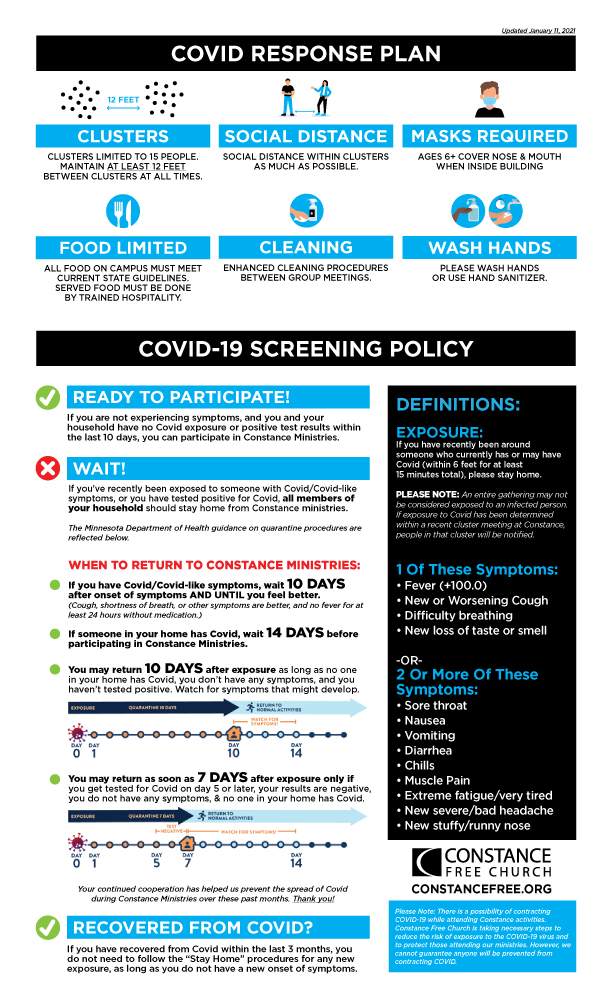 Serve Day
March 27, 10am - 12pm
Love our community by completing a project with Care Ministries to share the love of God to people in need. Register online by March 24.
Student Takeover Event
April 30, 7:00-9:00pm
8th Grade students will be planning a fun event for students grades 5-7. There is a $5 charge at the door.
Volunteer With Us
We are always looking for faithful adults that want to walk alongside middle school students as they grow in faith. Specific opportunities include Wednesday Small Group Leaders and Community Time Supervisors on Wednesday evenings. Email Cindy if you are interested in volunteering this year!
Missions
Join us as we spend a week serving our community and partnering with various service organizations to bless the world around us! Students finishing grades 5-8 can join us from June 21-24, spending three nights sleeping at Constance and four days putting their faith into action. There will also be worship rallies and fun events throughout the week. Total cost is $200 with $25 due at the time of registration.